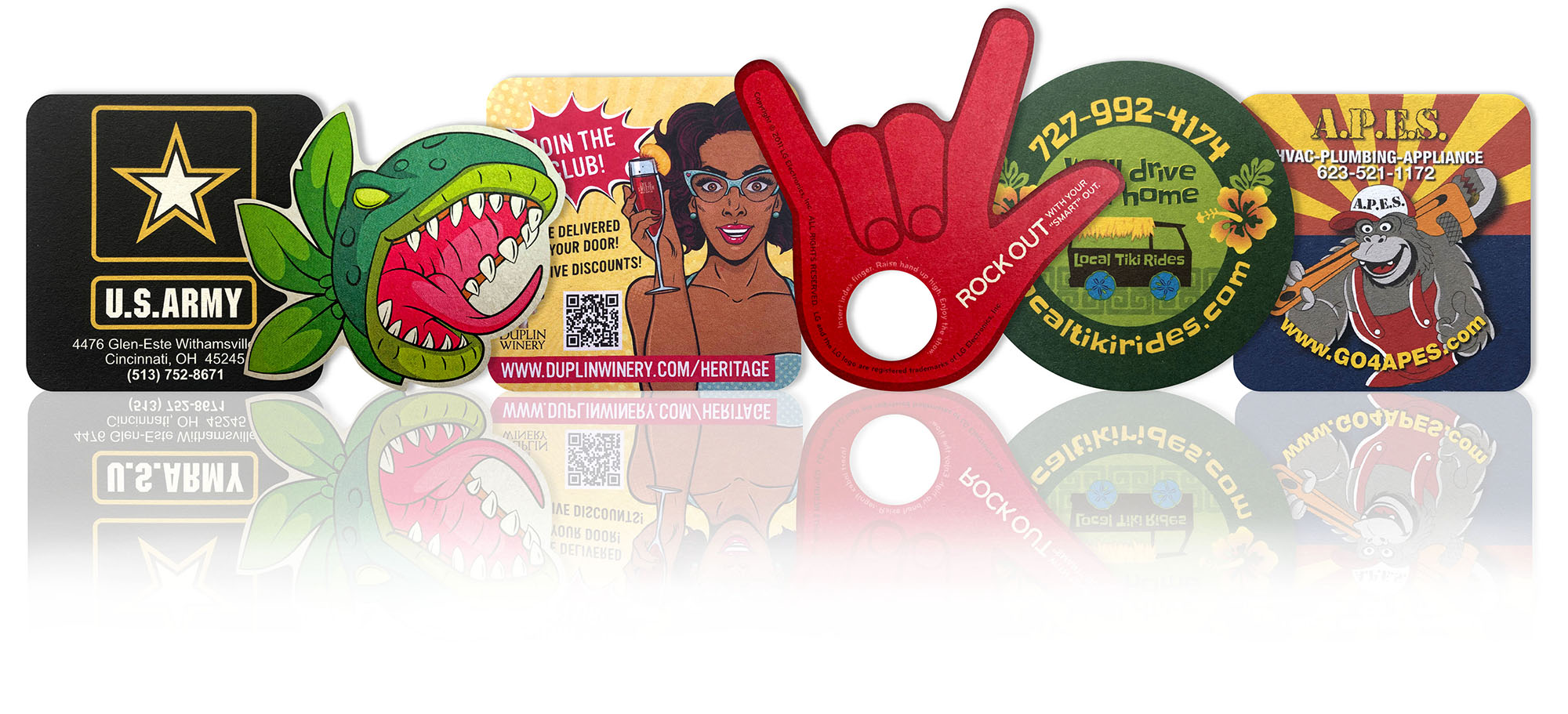 We hold even the clammiest of hands. But there's no need to be nervous! Custom coasters are our jam. We make it soooo easy for your customer's brand to be the life of any party. (Even parties that technically aren't parties, though, isn't every occasion a chance to party?)
Easier than the others
We will be the easiest promotional partner you work with. We've been coastering since '79 so we're feeling good about this.
Challenge accepted
We live for creating something we haven't before. If you've got a wild idea, our first answer will always be, "We'll try anything once!" (Well, some things more than once, are we right, Gary?")
Everything is ours
We are completely integrated, from the production of the pulp board to the special finishes you crave, everything is handled in-house. This saves you big time and money.
It's on us
We know if we miss or mess up that you're going to be sweatin'. So we promise on-time delivery, with your custom coasters precisely as you ordered.